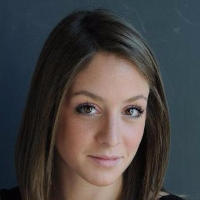 Megan is currently working for the Philadelphia-based technology company, FreedomPay, Inc. She is a Monmouth University graduate, with a background in Corporate Communications.
Rooted in faith and charity, Megan has spent time volunteering as a CCD teacher, a VBS leader at her Church, and dog walker for her local SPCA. She also spent a number of years working with the New Jersey Chapter of the Fellowship of Christian Athletes, helping her father plan some of their 100 Holes of Golf Events. Once transplanted to Philadelphia, and working alongside Janet Whitaker (fellow Board Member), getting involved in the PFTP's annual golf event and then joining the board formally was a natural fit.
Outside of work, Megan's passions are the arts, having spent 15 years as a classical ballerina. She enjoys outdoor gardening and all things dogs!