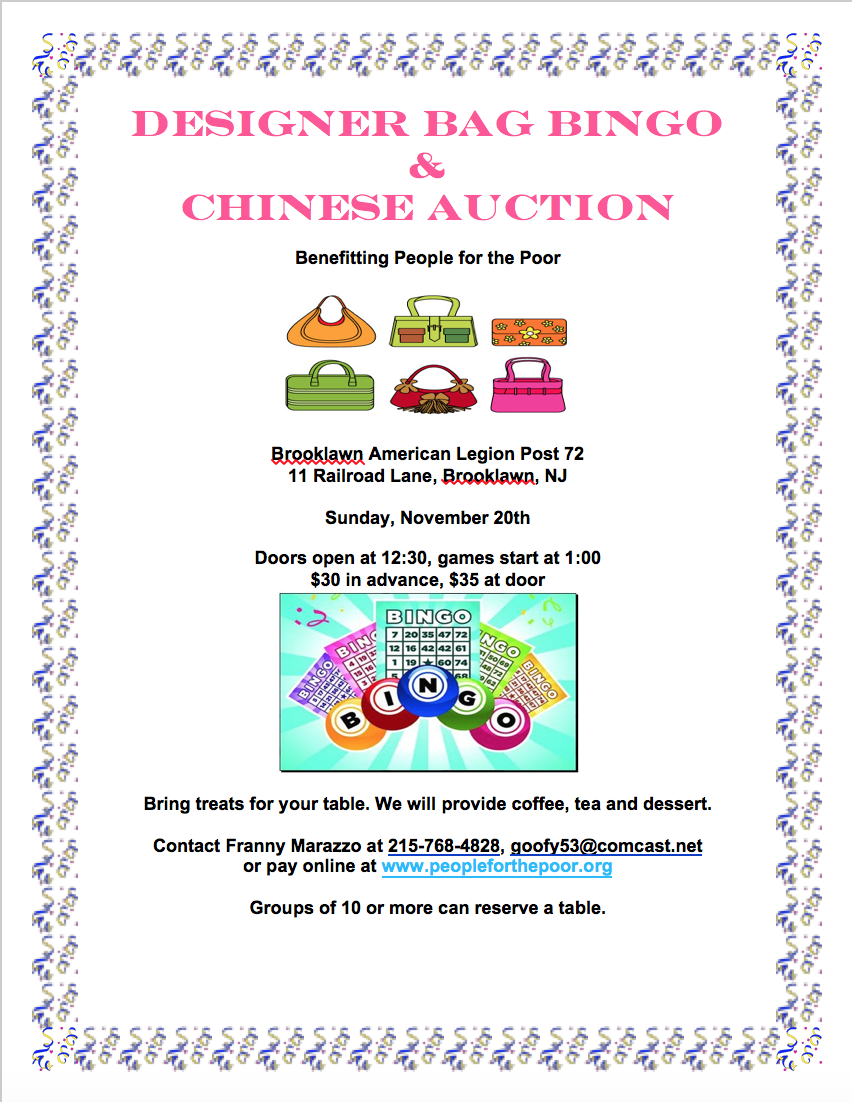 One of our biggest fundraisers of the year is fast approaching! On Sunday, November 20, we are hosting our Designer Bag Bingo with Chinese Auction at the Brooklawn American Legion Hall in Brooklawn, NJ.
Your contribution goes a long way in helping to recognize that people of all races, religions and cultures receive respect, dignity, and life's basic necessities.
100% of all proceeds raised go directly to those in need so they know they will have food to eat and a place to sleep.