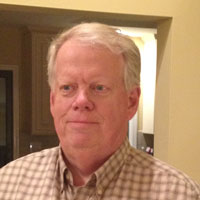 Mike has been a resident of Audubon, NJ , for 38 years where he lives with his wife Susan. He has 4 children and 3 grandchildren. Mike is also a member of the Knight of Columbus for over 43 years and is also a member of the Holy Name Society at his Church.
Mike is a Senior Project Engineer for Johnson Controls where he enjoys his working relations with his co-workers and customer. He has been in the HVAC business for over 40 years.
In his spare time he enjoys, Camping, Gardening, Biking, Golf and spending time with the family.